Welcome to the Château des Portes.
It is a castle on a human scale. The rooms are arranged on either side of a transverse corridor which separates those facing north from those facing south. Do not hesitate to read more about the history of the castle and consult the article published in the local press.
When you enter through the main door, you arrive in a hallway where you find the dining room on your right. On your left, a future library and an office.
Advancing further, you come across the transverse hallway. You can see to your right, behind a double glazed door, the grand staircase leading upstairs and the one leading down to the cellars.
In front of you is a double door and you enter the large living room. Of a remarkable size, the living room has a double glazed door overlooking the park to the north and is particularly bright thanks to its large bay windows.
Historically balls were organized during major family events in this room.
Through the left door you enter the billiard room. With its two large windows facing north and west, you can watch beautiful sunsets.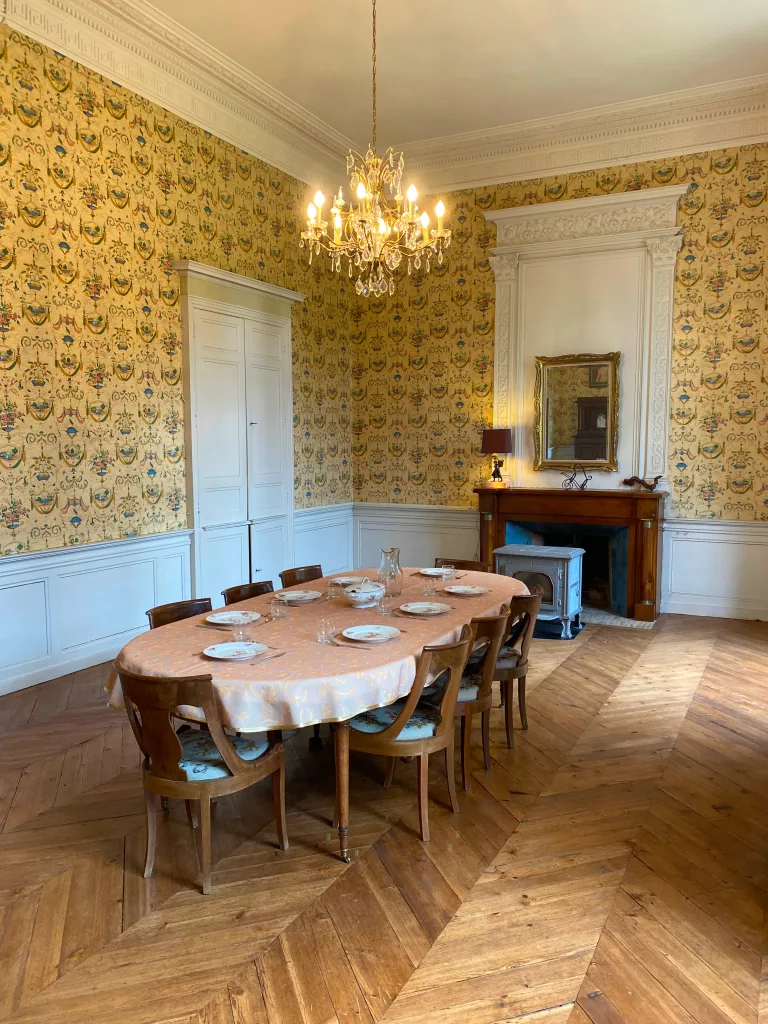 On leaving the castle, remember to visit its park.
During your visit, you will have access to the various common rooms of the castle: large living room, billiard room, dining room and the amenities of this level of the building.
Do not hesitate to contact the owners if you want more information or if you want to enjoy a visit.